FSBO is a white-label product for private owners to sell their boats on all Boats Group sites. To work on the improvements, all the designs are made based on the Boattrader site to be able to work on it and test easily.
The Team
The core team
Product Owner
3 Developers
SEO
Product Designer (Me)
Direct Collaborators and Stakeholders
Product Manager
Marketing
Sales
The Opportunity
There's a multi-million potential market of private boat owners that want to sell their boats.
The Problem
Even if we could reach our target users, we can't convert them properly.
The Goal
What can we do to improve the conversion rate?
Understand the problem
Feedback
We gathered current and historical feedback from users to understand and empathize with what was going wrong and where we could focus on improving.
Additionally, we had to understand the business needs too, so we performed interviews with major stakeholders, and to keep them in the loop of the project in the future, we scheduled bi-weekly touchpoint meetings.
How are others doing it?
Before diving into moving pixels around, I've wanted to look for common patterns and inspiration, and based on Jakob's law I looked at how other big sites do it.
Design
We divided the project by the landing page and the flow to publish your boat.
For the landing page, we've worked really close with the Marketing and SEO teams, putting special attention on how to show the comparison between the plans and the written content. As a result, we had multiple variations that would be A/B tested.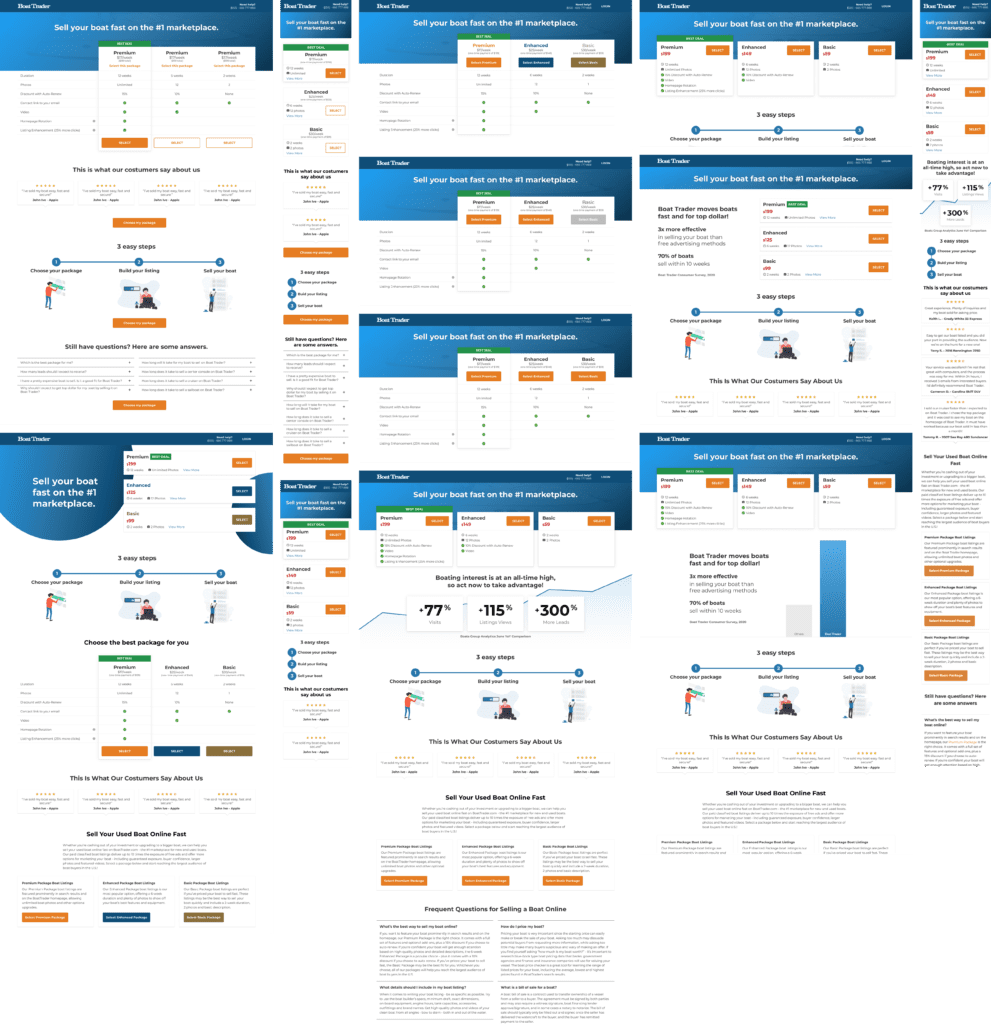 We wanted to have a more conservative design and one alternative for the publishing flow. After some meetings and wireframes, we went with a one-page version and a multi-step version.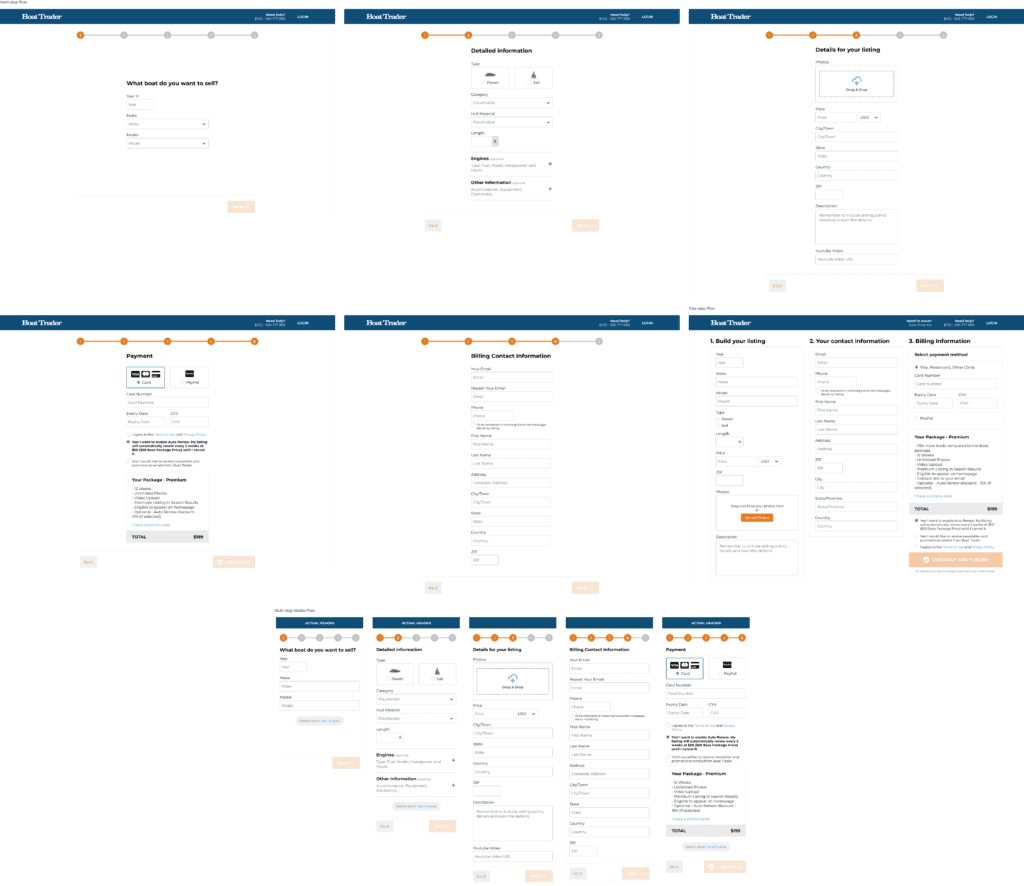 Test, test, test
We A/B tested all the new designs with the live versions and made some small improvements with the data gathered.
Before implementing the publishing flow to be able to A/B test it, we had to know what variation had more chances to outperform the live version. To make our decision we scheduled user test sessions with two groups and presented the 2 new designs. With the feedback from those sessions, we identified a clear preference for the multi-step design.
Developer handoff
To ensure that we deliver what was expected from the final designs and make sure to adapt to the last-minute problems as well, as always, I worked closely with the engineering team.
Wrapping up
Some of the results
Conclusions
Thanks to teamwork, user feedback, and data, we delivered a better experience for our users and improved all the business metrics making this a success.